Get a sneak look at the British Museum's 2022 exceptional presentations as we investigate our shows on Stonehenge, symbolic representations, and ladylike power.
One year from now we will investigate a portion of our most profound history, from old Britain, the narrative of female power across the ages, through to the opening of old Egypt's recorded history. These a-list shows will investigate natural stories once more, venturing into the past to rejuvenate the beginnings of where we come from.
Our presentations program permits us to team up with exhibition halls and networks from across the world, share abilities and information and study the Museum's assortment. We anticipate inviting you to the Museum soon. – Hartwig Fischer, Director.
Experience what's on in 2022 underneath. Inquire here for additional updates, or sign up to our messages to be quick to know when tickets go on special.
Get a limitless show section for an entire year as a Member and set aside cash all year. Additionally, you'll get selective viewings, occasions, and limits simply accessible to Members.
There's a Membership for everybody – bring visitors, get extra cards and partake in a markdown in the event that you're under 26.
Peru: a journey in time
Submerge yourself in the entrancing story of Peru in this exceptional display, which takes you from the rough Pacific shore to the most elevated Andean pinnacles, covering millennia of history en route.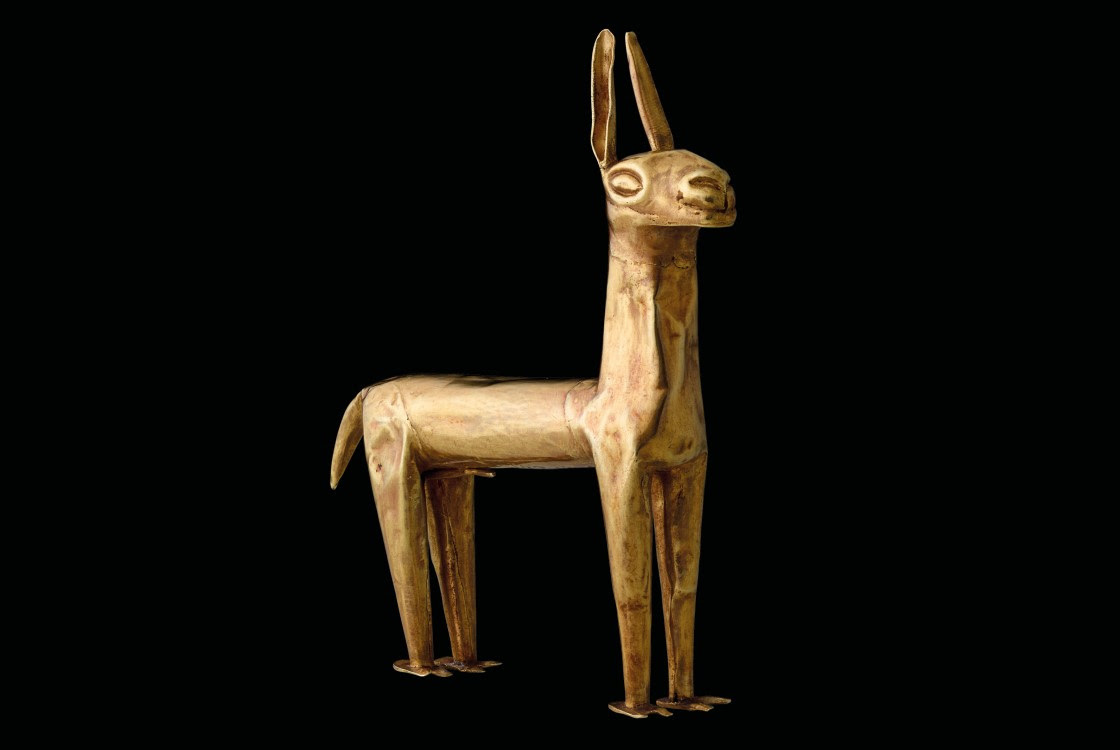 Through a gigantic scope of items including earthenware, materials, and metalwork and that's only the tip of the iceberg – many borrowed from Peru – this show features the set of experiences, convictions, and social accomplishments of the various people groups who lived here from around 2500 BC to the appearance of Europeans during the 1500s, and their heritage in the hundreds of years that followed.
Hokusai: The Great Picture Book of Everything
Hokusai is quite possibly of Japan's most popular craftsmen, most popular for his prints including the notable The Great Wave. This show focuses light on a gathering of 103 late procured drawings by the craftsman that was planned for a reference book called The Great Picture Book of Everything. It was rarely distributed, getting away from the woodblock printing process that would typically have obliterated hand-drawn works like these.
Together, they assist with uncovering more about the craftsman's functioning cycle and life in nineteenth-century Japan. Get up near these astounding drawings – in plain view interestingly – and get more familiar with Hokusai's well-known prints and woodblock printing.
The world of Stonehenge
Covered in layers of hypotheses and legends, Stonehenge is maybe the world's most remarkable antiquated stone circle, and its picture is renowned all over the planet.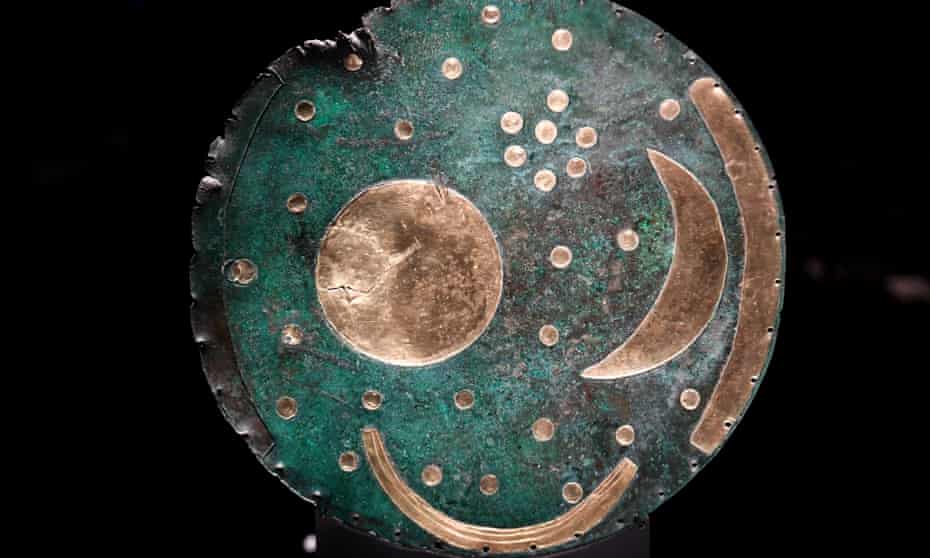 This significant display is the first of its sort in the UK. It will bring the tale of Stonehenge into a more honed center, showing that instead of a shadowy time of secret, the Britain and Ireland of four centuries prior were spots of enormous thoughts, trade, and travel.
You'll travel back to the hour of its development around 3000-2500 BC and with the assistance of items from across Europe – including stone tomahawks from the North Italian Alps and dazzling metalwork from Ireland – the universe of Stonehenge won't be enlightened like ever previously.
Feminine power: the divine to the demonic
The principal display of its sort, Feminine power investigates the significant impact of female otherworldly creatures on worldwide religion and confidence.
Investigate the critical job that goddesses, evil presences, witches, spirits, and holy people have played – and keep on playing – in molding how we might interpret the world.
How do various practices see gentility? How has female authority been seen in antiquated societies? For bits of knowledge, the show hopes to heavenly and evil figures dreaded and loved for more than 5,000 years. From intelligence, enthusiasm, and want, to war, equity, and leniency, the different articulation of female otherworldly powers all over the planet prompt us to consider how we see gentility and orientation personality today.
The show is upgraded by commitment with contemporary admirers, confidence networks, and bits of knowledge from high-profile partners Leyla Hussein, Mary Beard, Elizabeth Day, Rabia Siddique, and Deborah Frances-White
Hieroglyphs: unlocking ancient Egypt
For quite a long time, life in old Egypt was a secret. We could look into this secret world, until the revelation of the Rosetta Stone gave the way to disentangling pictographs, permitting us to peruse this old content. The cutting edge extended how we might interpret mankind's set of experiences by around 3,000 years.
Stamping a long time since the decipherment of Egyptian pictographs, this significant presentation takes you through the preliminaries and difficult work that went before, and the disclosures that followed, this weighty second.
Free exhibitions and displays
Through a choice of outwardly striking items from the Museum's Japanese assortment, this show investigates the individual encounters and expressive dreams of six universally acclaimed female specialists from the 1960s to the 2010s. The items incorporate photo books, prints, a work of art, and a glass form.
While every one of the craftsmen's accounts is one of a kind – as girls, moms, spouses, single ladies, sisters, and companions – their works share peaceful identity ownership, recommending ways ladies explore their ways through life in Japanese society.
Researching LGBTQ connections in the South Asia collection
Working cooperatively with volunteers, local area accomplices and outer vested parties is a focal part of numerous British Museum projects. This blog features continuous cooperative examination driven by a portion of the workers who convey the Museum's LGBTQ (lesbian, gay, sexually unbiased, trans, and strange) visits. These visits, enlivened by Professor Richard B Parkinson's Honor-winning book, A Little Gay History – Desire and Diversity Across the World, are a normal feature of the worker's visit program.
The examination featured in this blog zeroed in on objects from South Asia and Himalayan districts. The LGBTQ visits feature objects from profound history to the current day, range the globe, and take guests across the entire Museum. There are an excessive number of items with LGBTQ associations with remember for a solitary visit, so each volunteer makes their own choice from a bigger gathering of articles. This implies each visit is unique and is incompletely educated by the workers' own advantages and experience.
Albeit the pandemic implied that on-location visits must be suspended, cooperative examination with local area accomplices, custodians, and the workers who convey the visits went on from home. This included counseling and taking exhortation from different Lesbian, Gay, Bisexual, Trans, Queer/Questioning, and Intersex (LGBTQI+) people group associations and promotion gatherings.
For instance, the workers talked with and accepted exhortation from Dr. Kumud Rana, who is important for 'Eccentric' Asia, an aggregate of early vocation scientists, doctoral specialists, and activists who through their work mean to expand portrayals of orientation and sexuality. This continuous examination movement means zeroing in on regions of the assortment that has been underrepresented in late LGBTQ-centered research and adding more non-European items to the visits.
Enlivened by our new display Tantra: illumination to upheaval, volunteers chose to zero in their investigation on assortments from South Asia and Himalayan locales. Research for the LGBTQ visits as of late has brought about various new articles being added to extremely durable exhibition shows, remembering for the Mitsubishi Corporation Japanese Galleries, so this exploration project zeroed in on objects not presently in plain view, as well as those generally in the displays.